BOY IN THE LIBRARY - wHY IS SULTAN BUILDING 100 LIBRARIES ?
---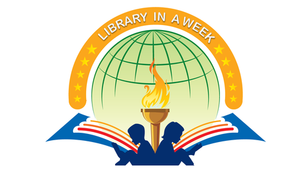 About Library in a week
Library in a Week is a non-profit organisation founded by Sultan Akif dedicated to breaking the cycle of poverty by empowering some of the most under-served youths in the world through education and economic opportunity. We run three programs to achieve this mission - Sultan and the team at Library in a Week is deeply and personally invested in this mission as we come from backgrounds of personal hardship and can relate to the struggles of the students we are empowering. The programs include:
(1) Library Build Videos (Click Here): Build 100 libraries around the world with 41 complete in 10 countries so far largely self-funded by our founder's personal funds and volunteers from the local communities. This is why there isn't a sponsor button on this site :). This program has been active since Sultan ventured into a village in Nepal four years ago that changed his life. He was a child who could not afford any books and that is why we are creating 'spaceships' where dreams can fly in the far corners of the world where humanity is sometimes fighting for simple existence and dreams need a space to flourish and grow. The deep commitment of the local community in each build is hard to describe - sincerity and joint purpose has it's own magical positive energy which takes over and the videos will capture some of this for you.
2) Lighthouse Expo (Click Here) We built the largest youth empowerment and employment event in Canada to ensure youths have the opportunity to truly exeperience their life. The event is called Lighthouse Expo (Previously called Experience Your Life Expo)
3) Future of Education Conference (Click Here) We built a global conference to shape the Future of Education by bringing together leaders and senior decision makers from the far corners of the world.
This organization is razor focus on driving real change. The mission is simply too personal for the team involved to do it any other way!
See the Library Builds
Humber Film Festival Documentary Proposal on Sultan's Work
---
SEE THE VIDEOS PAGE FOR THE FULL LIST OF BUILDS, BELOW ARE THE LATEST STARTING WITH LIBRARY #37 IN HIGH ATLAS MOUNTAINS
---
LIBRARY #36: Sahara Desert, Morocco
---
LIBRARY #35: High Atlas Mountains, Morocco
---
LIBRARY #34: High Atlas Mountain, Morocco
---
LIBRARY #33: Marrakesh, Morocco
---
LIBRARY #29: Denpasar, Indonesia
---
Returning to Library #4 after 1.5 years!
---
Library #21 Katmandu, Nepal - The Reunion!
---
LIBRARY #20: GRASSY NARROWS FIRST NATION cANADA
---
LIBRARY #19: SHOAL LAKE 40 RESERVE cANADA
---
LIBRARY #18: NEGARA INDONESIA
---
LIBRARY #17: NEGARA, INDONESIA
---